Knights and Ladies of Peter Claver February 2018
Congratulations to Danielle Obinna who received a $1,000 Scholarship from The Knights and Ladies of Peter Claver (parents accepting).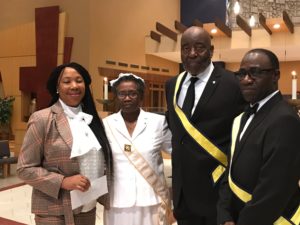 THANK YOU to the Knights and Ladies of Peter Claver who also presented All Saints a check for $1,500 toward our We Energies bill.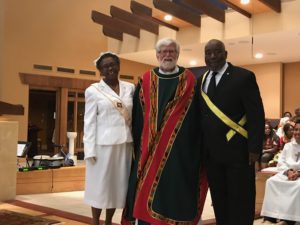 All Saints Young Adults
Christmas Eve Mass 2017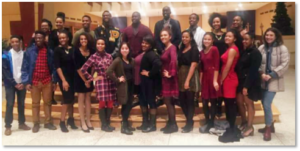 Our gifted and talented young adults were in attendance for Christmas Eve Mass as many returned from their respective universities. We wish all of our future doctors, teachers, lawyers and servant leaders blessings for a safe and productive new year.
All Saints Service Day
December 16, 2017
As our Franciscan brothers and sisters like to say, "May God richly reward you" to our Choir, to our Creative Spirit and Bedroll Ministries, to our Human Concerns Commission and Meal Program, volunteers, our Pastoral Council members, to our St Vincent de Paul volunteers, to our marvelous maintenance staff and especially to our partners, Holy Apostles in New Berlin, Life Church in Germantown and Milwaukee's Old St. Mary's Parish for the jackets, food boxes, and gorgeous poinsettias that made our Service Day so meaningful for those less fortunate.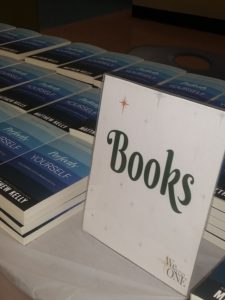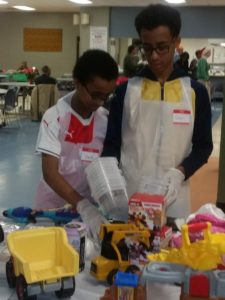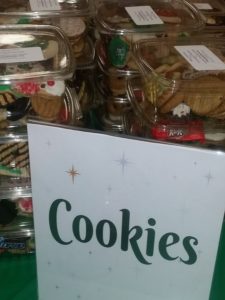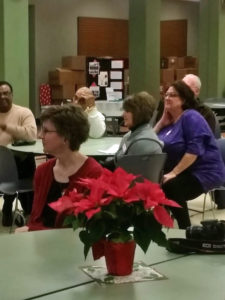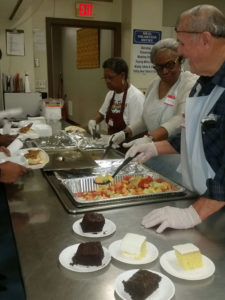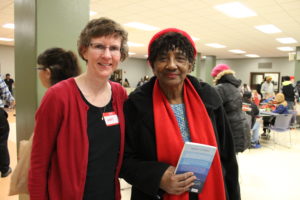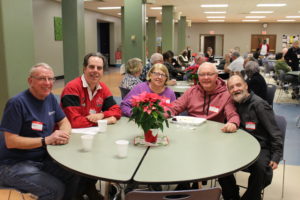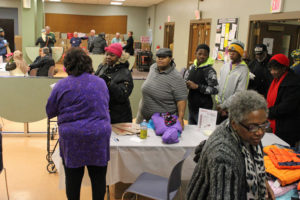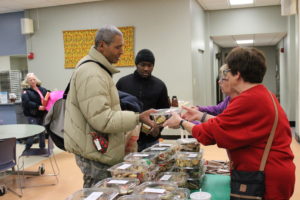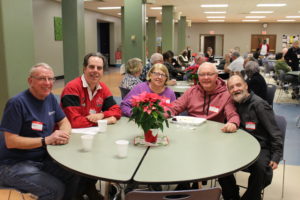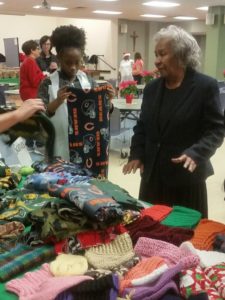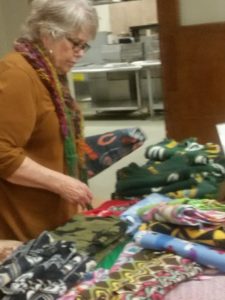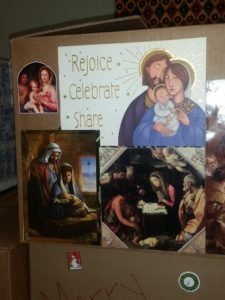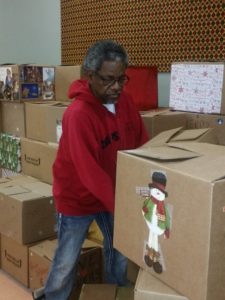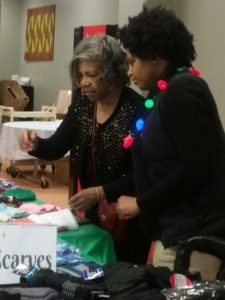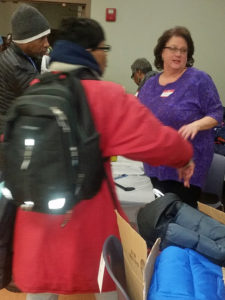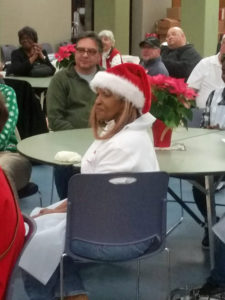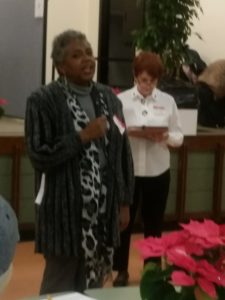 All Saints Feast Day November 2017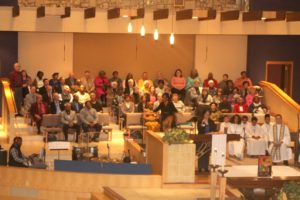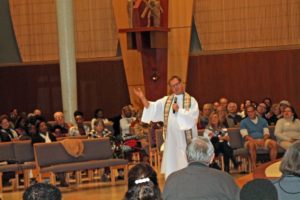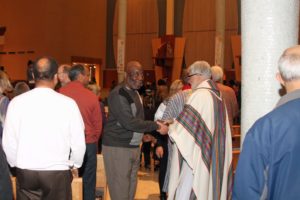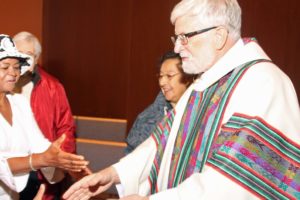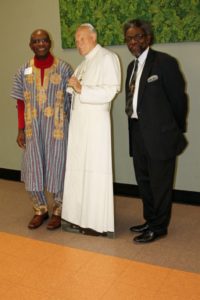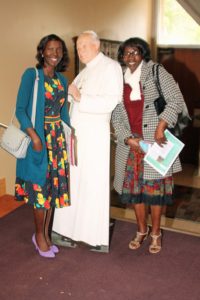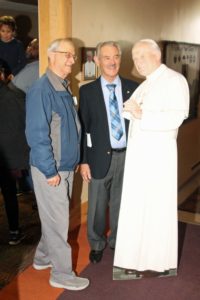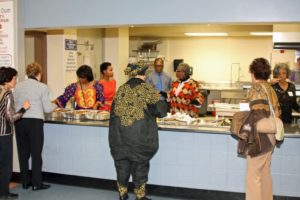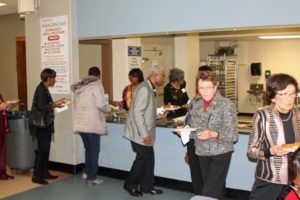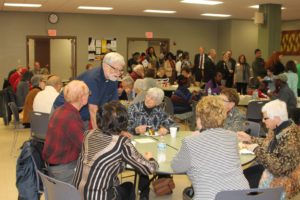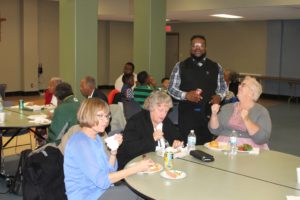 Rosemary Murphy Dissertation for Advance Degree November 2017
Henry Johnson Receives the Vatican II Award for Service November 2017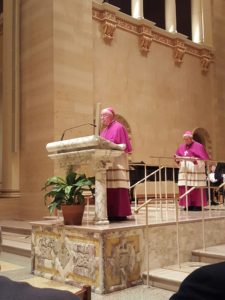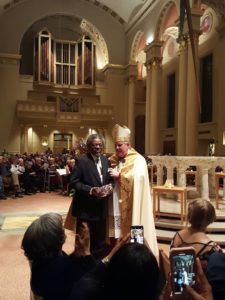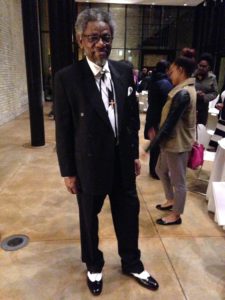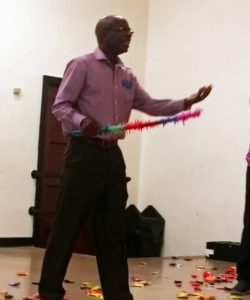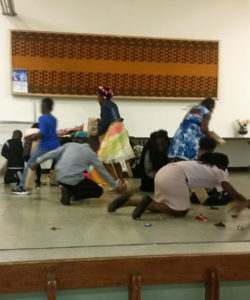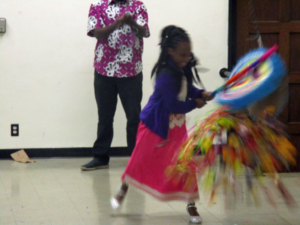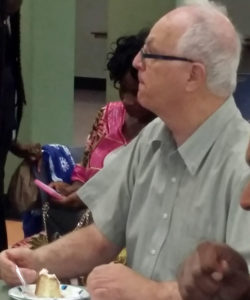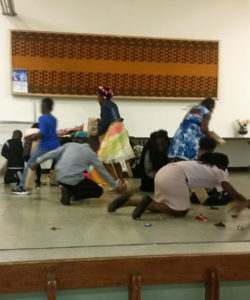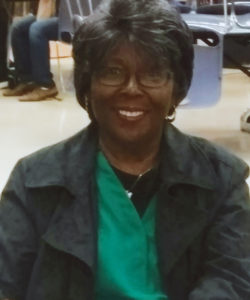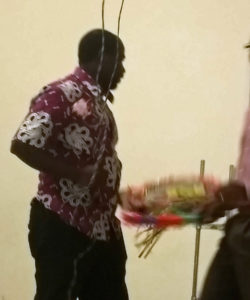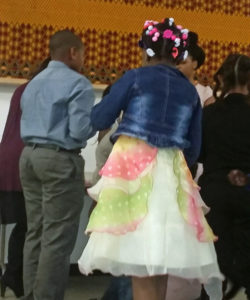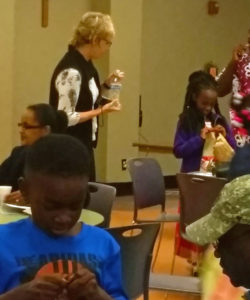 Annual Parish Picnic 2017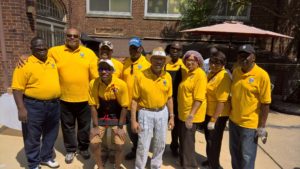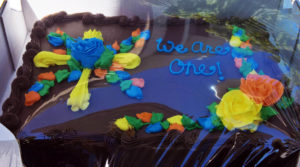 All Saints would like to express its sincerest gratitude to the Knights and Ladies of Peter Claver for their support of our annual picnic. They were instrumental in our day of prayer and celebration. Our parish looks forward to next year's one mass and picnic. WE ARE ONE!
Habitat for Humanity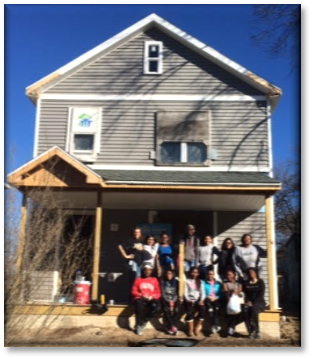 The volunteer group for the Saint Francis Build with Habitat for Humanity on February 18, 2017 mostly made up of Messmer High students and All Saints Catholic Church parish members. The day's painting tasks were all accomplished by the grace of God & a whole lotta Girl Power!
Nwagbaraocha Earns 1st Accolade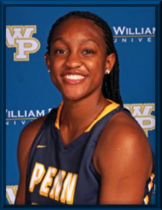 Women's Basketball, Monday, February 20, 2017 Oskaloosa--Vashti Nwagbaraocha (So., Milwaukee, Wis., Exercise Science) had an excellent week and her efforts earned her Heart of America Athletic Conference Women's Basketball Player of the Week laurels Monday. Nwagbaraocha won her first career honor by averaging a double-double of 17.7 points and 10.0 rebounds as William Penn (16-12, 14-10 Heart) finished with a 2-1 record. The sophomore's week was highlighted by a 25-point, 14-rebound performance against Graceland. She shot 45.7% (one three-pointer) and was 66.7% at the line during the week. Nwagbaraocha also collected 10 steals and seven assists. For the year, she is averaging 11.2 points and 7.6 rebounds in addition to 82 assists, 63 steals, and nine blocks. The award is the first for the Statesmen.
What We Have Seen and Heard

A Pastoral Letter on Evangelization From the Black Bishops of the United States
Issued September 9, 1984
All Saints Kickoff Event January 21, 2017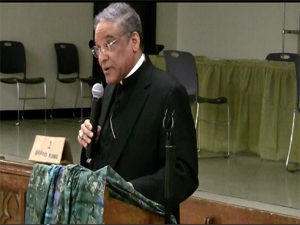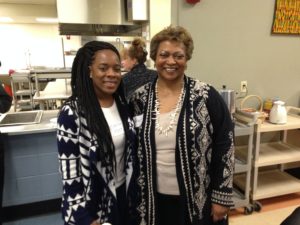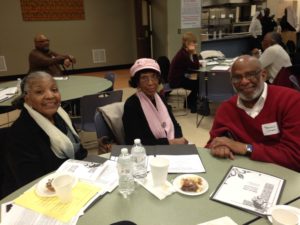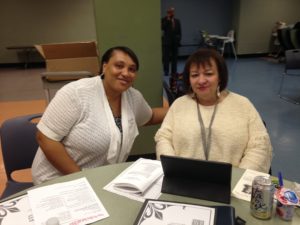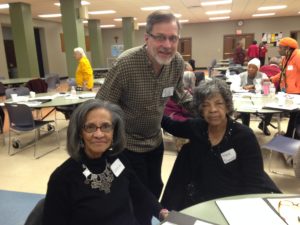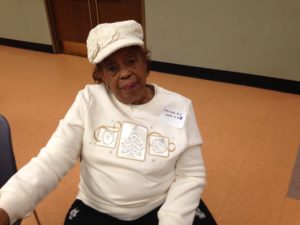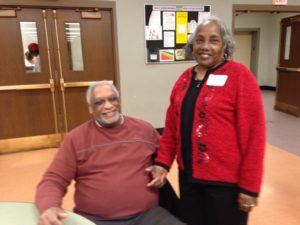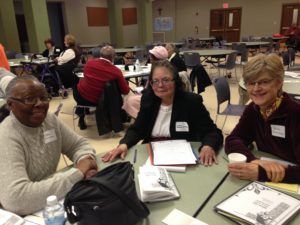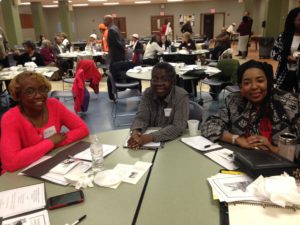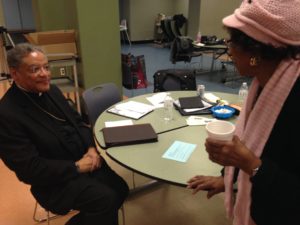 All Saints Gift Giving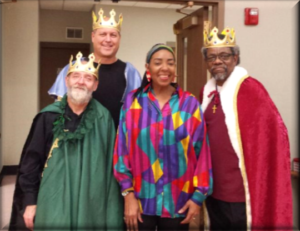 January 5, 2017, the Meal Program celebrated the Epiphany of the Lord. The Three Kings, (also referred to as the magi or the three wise men), followed the light of the star to the All Saints' hall bearing gifts for our guests and their children. Our special thanks to our parishioners for the wonderful new toys and jackets and to those who volunteered that night and to St. John Vianney Parish, Brookfield, for preparing a festive meal; Life Church of Germantown for stuffed animals and treat bags; Holy Apostles, New Berlin, for food boxes and gift cards; and St. Monica, Whitefish Bay, for toys and new clothing. Pictured with the Gospel Narrator, Jackie Martin-Stone, are (left to right) John Sturm, Jim Woyak and Henry David Johnson. Our gratitude to all who so generously supported our gift-giving event.
Tonya Johnson Accepting the Vatican II Award 2016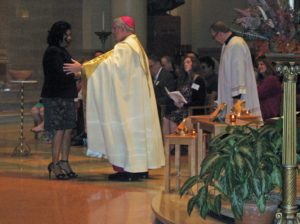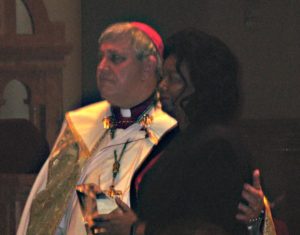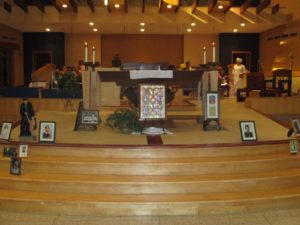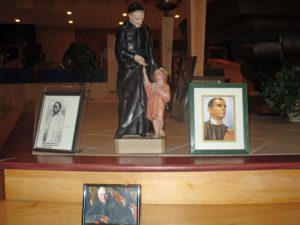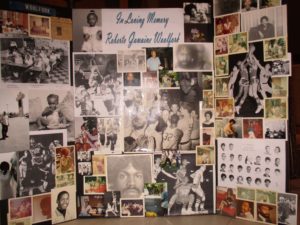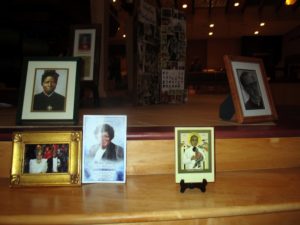 VIP - Very Important Parishes 2016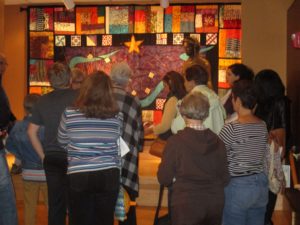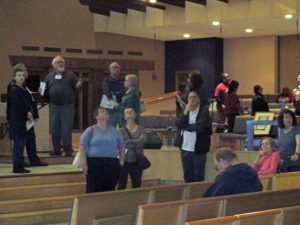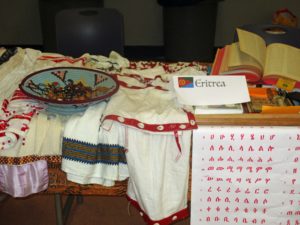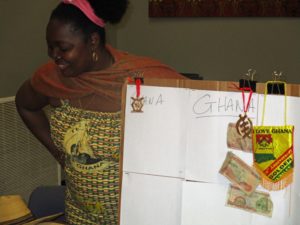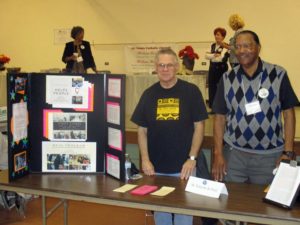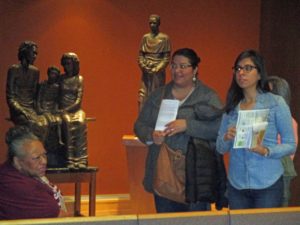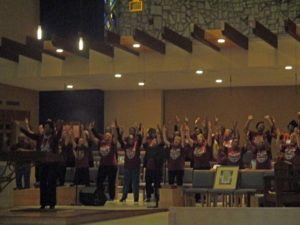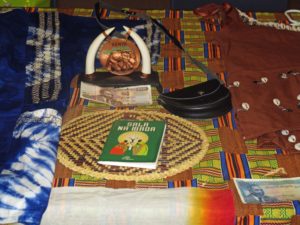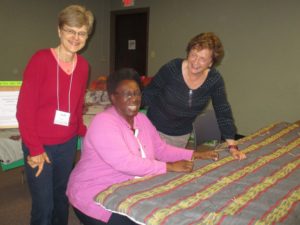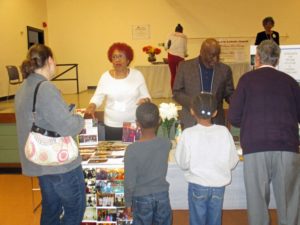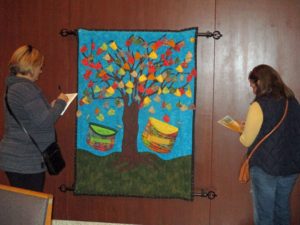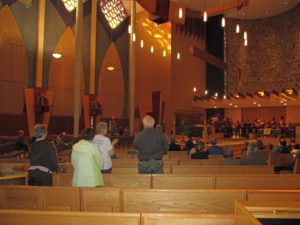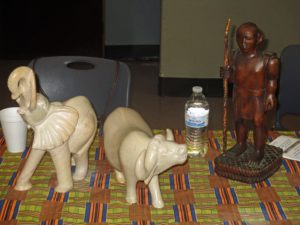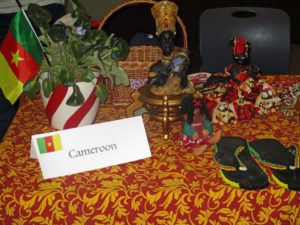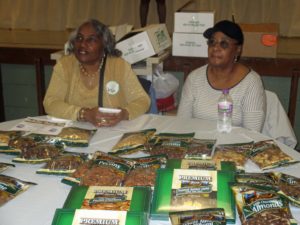 Milwaukee's representation at the National Black Catholic Men's Conference - sharing time with Fr. Roy Lee - 2016.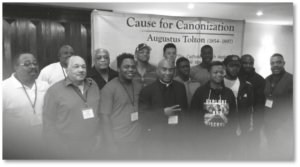 All Saints Outreach Program was blessed to receive almost 3,800 pounds of brand-name canned goods along with a $500 check to purchase diary and meat products as part of the Roundy's Foundation "Focused on Feeding Families."  On behalf of all the families who will benefit from this donation, thank you to Midtown Pick'n Save, Steven Guttuso, and Sarah Armstrong for selecting All Saints Outreach for this gift- 2016.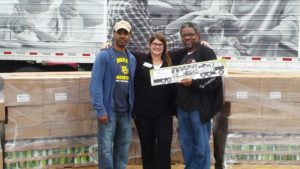 Archbishop Listecki and the archdiocesan Office of the Dignity of the Human Person presented All Saints Parish with a check for $1,000. The grant, made possible by parishioners throughout the Archdiocese who contribute to the annual Catholic Relief Service Rice Bowl program during Lent, is for support of our Food Pantry and Meal Program - 2016.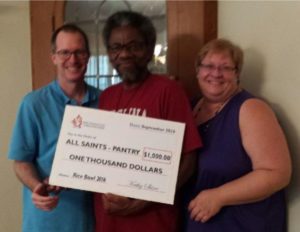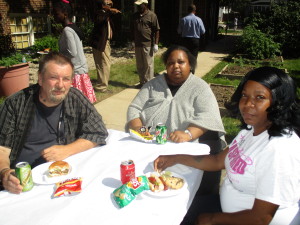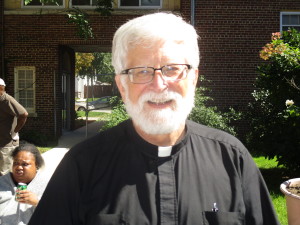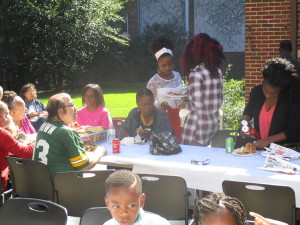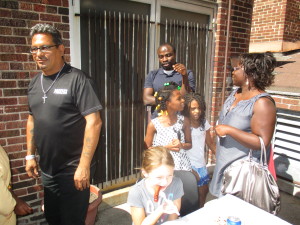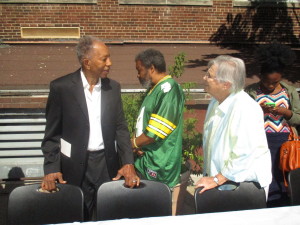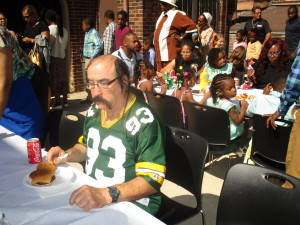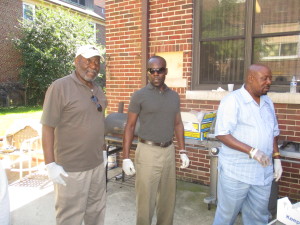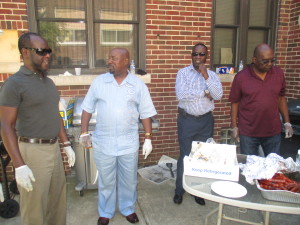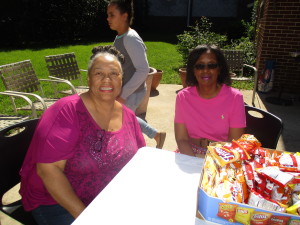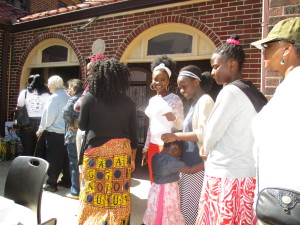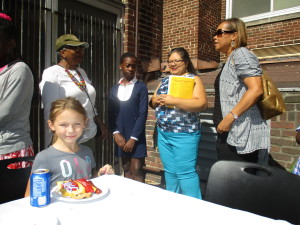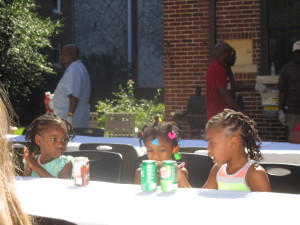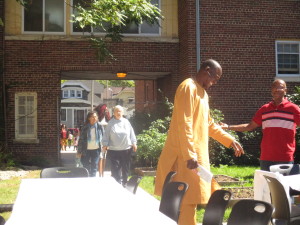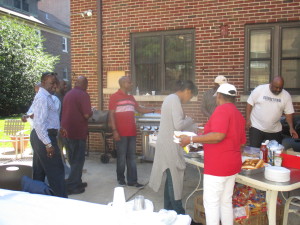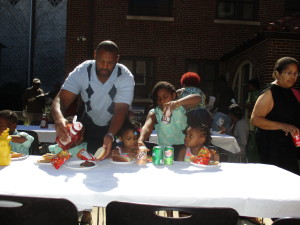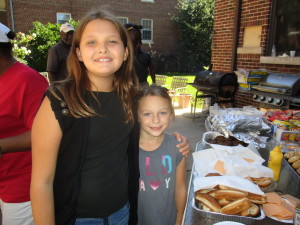 All Saints Catholic Parish Participates in Citywide Initiative. Saturday, August 27, 2016, All Saints participated in the City of Milwaukee inaugural All Things in Common Initiative. This initiative, led by Common Council President Ashanti Hamilton and Alderwoman Chantia Lewis, is the beginning of a comprehensive effort to connect residents with critical social service programs expected to be funded by block grants. Our special thanks to all the volunteers who made the effort so successful.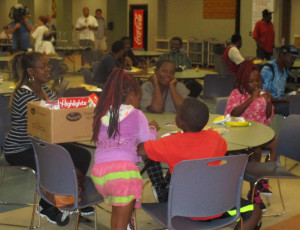 Holy Mass for Peace, August 2016
Kuddos
Sunday, August 21, 2016, our choir and outreach programs visited Holy Family Parish in Whitefish Bay. Special thanks to Sheila Bost, our musicians and choir members who received three standing ovations. Special thanks also to Henry Johnson, Edward, Travion and Nadia Nwagbaraocha and Maria Kelly who offered a thank you to Holy Family on behalf of all the parishioners for their support of our ministries.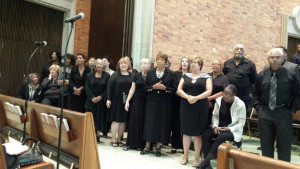 All Saints Catholic Church Peter Claver Scholarship 2016
The Knights and Ladies of Peter Claver present our new associate pastor, Fr. Peter Patrick Kimanip, with a check to pay-down All Saints mortgage principal.